Leap Tickets
LEAP Wireless
FREE trial
avaliable on the login page
Warning:
You are not connected over the Leap wireless network, be sure you are able to connect to the Leap Wireless SSID before purchasing

€ 40
Unlimited / 1 month

€ 25
1GB (data) / 1 month

€ 20
500MB (data) / 1 month

LEAP
2 Week Plan
€ 30
Unlimited / 14 Days

LEAP
Week Plan
€ 20
Unlimited / 7 Days

LEAP
Day Plan
€ 8
Unlimited / 24 hours
Improve your signal strength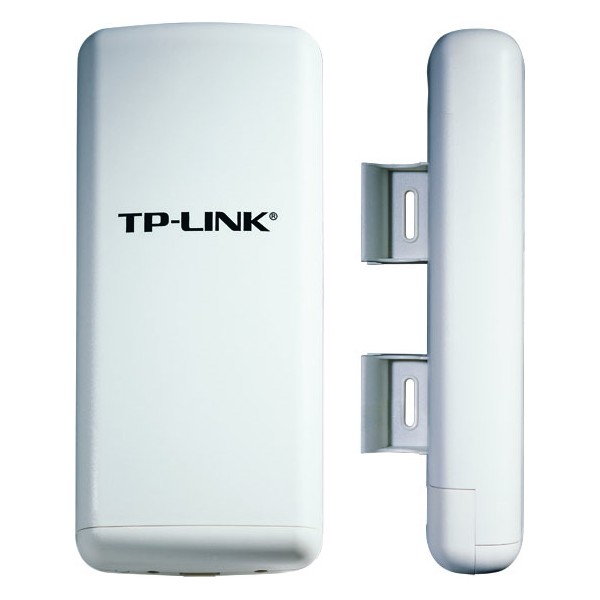 € 80
TP LInk 2.4GHz High Power Wireless Outdoor Client
Ultimate solution for long distance connection .
The TL-WA5210G 2.4GHz High Power Wireless Outdoor CPE is dedicated to WISP CPE solution and long distance wireless network solutions. It integrates the functions of a Wireless Access Point, WISP Client, high gain antenna and weatherproof enclosure. It features 12dBi high gain antenna, high output power and high RX sensitivity can significantly extend the transmission range to deliver a more stable wireless connection.
The TL-WA5210G features high output power and high RX sensitivity can significantly extend the transmission range to reduce dead spots and to deliver a more stable wireless connection. With integrated 12dBi dual-polarized antenna, the TL-WA5210G would help you easy to build up to 15km long range wireless link. If you have higher gain antenna, it also supports distance control from 0km to 52.6km, which breaks through distance limitations in normal 802.11g devices, enables ultra-long distance wireless transmission.
The TL-WA5210G provides three operation modes for multiple users to access the Internet: AP client router, AP router and AP. In AP client router mode, it works as a WISP CPE. In AP router mode, it can access the Internet via an ADSL/Cable Modem. In AP mode it can work in various modes, such as Access Point/Client/WDS Bridge/Repeater. With the most attentive wireless security, the TL-WA5210G provides wireless LAN 64/128bit WEP encryption security, and WPA/WPA2 and WPA-PSK/WPA2-PSK authentication, as well as TKIP/AES encryption security.
The TL-WA5210G is easy-to-manage. Quick Setup is supported and friendly help messages are provided for every step. So you can configure it conveniently and share the Internet more quickly and easily.
Features:
* Complies with IEEE 802.11b/g, wireless speed up to 54Mbps
* High output transmission power and reception sensitivity optimized
* 12dBi dual-polarized directional antennas fit for various environments and boost your signal level
* Weatherproof enclosure and lightning protection terminal integrated
* Supports WISP Mode
* Supports Passive Power over Ethernet
* Support 15kV ESD Protection
* Support 4000V Lightning Protection
* Supports AP Client Router, AP Router and AP operation mode
* Distance Adjustment for long range transmission, up to 50km
* Supports Antenna Alignment
* Supports Layer 2 User Isolation
* Provides throughput monitor indicating the current wireless throughput.
* Supports Ping Watch Dog
* Supports Wireless Speed Test
* Supports SNMP, Remote Management
* Provides WEP, WPA/WPA2, WPA-PSK/WPA2-PSK data security
* Provides external RP-SMA connector for higher gain antenna upgrade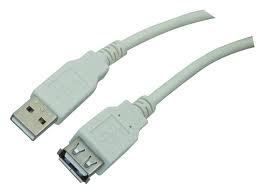 € 10
5 Meter USB extension Cable
5 meter extension for USB for the devices below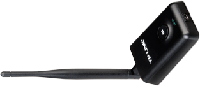 € 30
150Mbps High Power
Wireless USB Adapter
TP-LINK TL-WN720ND is a 150Mbps high power wireless adapter with transmission output power up to 500mw which could offer longer distance and further wireless range compared with conventional adapters.
For users who require the maximum performance out of the legacy USB adapter, TL-WN7200ND will definitely fit the bill flawlessly with its 500mw transit power and stronger penetrability, as TL-WN7200ND could effectively ensure that signal doesn't attenuate seriously and keeps useable and reliable when it passes through multiple walls or floors.
Use our bandwidth calculator to work out the best package for you
Compare Plans

Technical Issues?
Need some help?
Problem Solving