Latest Updates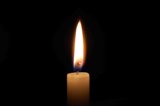 Much of the Leap Wifi network remains operational during the constant cuts to mains power , by using backup power and solar panels about 70% of the network is unaffected . Cuts to power in the Universal area mean Leap users will have to work around the cuts by using Leap when power returns.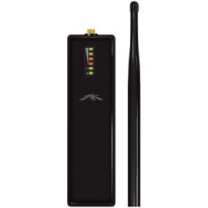 New Ubiqity USB with 3 meter cables are now available for sale at our office . These USBs are one of the best available on the market .
http://www.leapwifi.com/store.php

Recently we have had several cases on customers being locked out of there accounts due to using one or more computers .

Using more than one computer is in breach of our terms https://www.leapwifi.com/terms.html .

A single user name can be shared ( not at the same time ) as long as customers log in with the same external wifi card . The same USB can be shared amongst several computers as it is the USB itself that is recognized by the Leap system.

What cannot be done is to use different computers with internal card. This will result in a lock out.


Scheduled maintenance to our systems will result in internet outage between 05:15 13/04/2011 and 06:00 13/04/2011. Service should be restored within 30 minutes .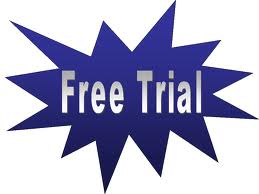 Free trials reset for all customers

With the v3.0 and above firmware versions of the Apple firmware we note that the iphones hotspot login sheet causes some problems.

A fix for this is to install Boingo Mobile Wi-Fi for the app store (http://itunes.apple.com/app/boingo-mobile-wi-fi/id297596317?mt=8) this overrides the login sheet and will allow the user to connect to Leap Wireless , and then open Safari and enter the user name and password as normal.

This is to inform you that due to scheduled maintenance of our network infrastructure, you will experience IP/Internet service outages during the following period:

23/05/2010, from 03:00 am to 06:00 am Cyprus time.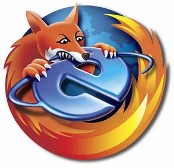 Use of the Firefox browser has overtaken Internet Explorer with Leap Wireless users. Firefox has 44% Vs 40 % for IE , Google's Chrome comes in with 8 %.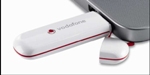 Many people come to Cyprus and use the Mobile phone system GPRS/3G for internet access, the cost of data over this system is high at 2.5 Euro per Meg ( And higher still if roaming). Leap have monthly data packages that start at 0.024 Euro cent per Meg

From October 1st Screenselect will have new opening hours of Monday - Friday 09:00- 17.30, Saturday 9.00- 3.30 . Sunday :Closed . Tickets for Leap Wireless can be purchased 24/7 directly from the login page. Support is always available via the support tickets on the problem solving section.

We have added a fair use policy ( bottom of the log in page) to the leap Wireless Terms And Conditions . It is recommended all costumers read the policy before purchase .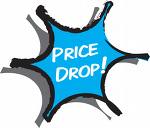 You can now enjoy your Internet for longer and cheaper with Leap Wireless. We have reduced the price of a few tickets to make way for a new Unlimited Data/time Canopy + package at 40 Euros .

Leap Wireless log-in page is now secured with 256 bit encryption .
We have introduced a new ticket support system so you can send us a message requesting help. Please ensure that you first follow all the steps on the problem solving page before sending a ticket and also include a valid user name

Skype voice service is popular , but this protocol uses peer to peer (P2P) technology meaning that your internet connection is used to route other Skype users calls resulting in heavy use of bandwidth.

Other protocols such as MSN and Yahoo messenger do not use this type of technology and are considered better( reduced data use ) for use over Leap Wireless.

The roll out of the New Leap Wireless is progressing, with phase 1 due for completion by the end of August. More upgrades will continue over the next few weeks and are planned finish by mid September.

During this time there will be short breaks in service.
Leap Wireless introduces new generation of wireless internet. Better strength, Better speed, Better internet. No risk, no commitment FREE trial available on the login page.

After successful trials Leap Wireless powers part of its network with Solar Energy taking advantage of the Cyprus Sun.

With the launch of out new Leap Canopy unlimited time plans simultaneous usage (more than 1 PC logged in at 1 time) is now not permitted. For smooth operations on Leap Wireless we recommend a separate account for each PC.

As of today 26/11/08 Leap Wireless users can type http://exit/ into the address bar of their browser to access their account details and the logout button

Owners and residents at the prestigious Aristo development "Queens Gardens" can now enjoy LEAP Wireless throughout the complex. Not only does Leap Wireless provide residents with valuable service of Wireless Internet, but also enhances the rental potential of your property
Ready to buy Leap ?
Go to Leap Store

Your LEAP Store
Improve your signal strength or establish a link to your nearest access point with a long range Wireless card from Leap.
Choose from the wide range of Wireless Inrenet top-up cards. If you need WI-Fi just for a day or want to use it regularly we have the right Leap plan for you.
No risk, No commitment FREE trials are available. Try Leap Wireless now.